Empowered by Market-Based Approaches, Graced by Specialization
The 3rd China-Africa Economic and Trade Expo ("the Expo"), organized by Beijing Capital Group Exhibitions & Events, concluded successfully in Changsha on July 2. Themed "For Common Development and Shared Future," the Expo gained global attention and achieved remarkable outcomes. It brought together 53 African countries with diplomatic relations with China, 12 international organizations, 30 domestic provinces, autonomous regions, and municipalities, as well as over 1,700 China-Africa enterprises, business associations, and financial institutions. The event was attended by nearly 130 ministerial-level officials, ambassadors, and heads of international organizations from African countries, along with 1,700 foreign visitors and 1,700 domestic visitors. This edition of the Expo was the largest to date, with the main exhibition hall covering an area of 100,000 square meters, an increase of nearly 30,000 square meters from the previous session, and showcasing the largest display area ever. The exhibition featured nearly 1,600 categories of commodities from 29 African countries, witnessing a 166% increase from the previous session. The number of exhibitors reached 1,500, a 70% rise from the previous session, hitting an all-time record; the number of attendees exceeded 100,000, including record-breaking 9,000 purchasers and professional visitors. Furthermore, the Expo facilitated the signing of a total of 120 projects worth $10.3 billion. Additionally, 99 cooperation projects worth $8.7 billion were unveiled during the event, further emphasizing its unprecedented significance.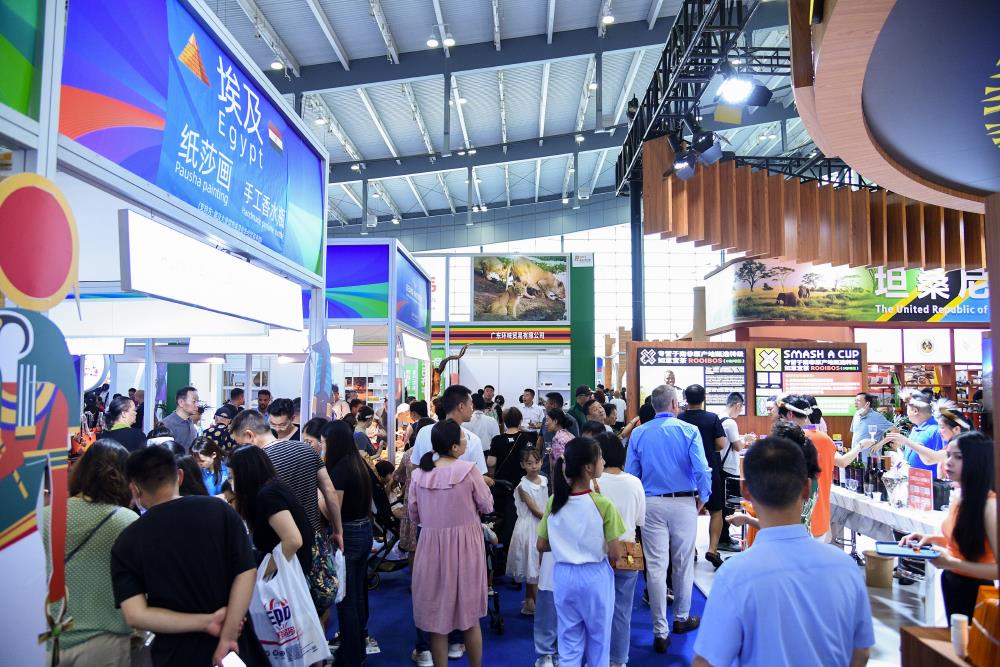 Pushing the Envelope: Becoming Key Executing Organization For The Expo Through Professional Excellence
The China-Africa Economic and Trade Expo, held biennially, serves as the exclusive economic and trade cooperation platform within the framework of the Forum on China-Africa Cooperation. It is also the first national and international platform for opening up in Hunan. Being appointed as the executive body for the Expo holds significant importance for Beijing Capital Group Exhibitions & Events, as it allows them to further penetrate the upstream market and elevate their expertise in organizing meetings and exhibitions. In preparation for the project, Beijing Capital Group Exhibitions & Events promptly formed a dedicated team led by their management, making multiple trips between Changsha and the Expo secretariat to actively engage in communication, understand the requirements, and deliver a comprehensive bidding program on schedule and with high quality. Our outstanding performance during this process led to our winning the bid with exceptional results. In February of this year, immediately following the Spring Festival holiday, Beijing Capital Group Exhibitions & Events deployed a project team to work in the local office of the Department of Commerce of Hunan Province. This enabled us to thoroughly research the previous two sessions of the Expo, and actively contribute to the overall program design, conference and forum planning, market development strategies, and other special preparations. The team also provided optimization suggestions, resulting in the production of over 400 documents by the Comprehensive Coordination Team alone. Ultimately, Beijing Capital Group Exhibitions & Events' professional execution plan and excellent service performance were highly recognized by the government and evaluation experts. As a result, we successfully secured five service packages for the opening ceremony planning, stage construction, leadership meeting and welcome dinner coordination, guest invitation and registration (both domestic and international), public area exhibition management, and bidding and exhibition organization services, becoming the key executing organization for the Expo.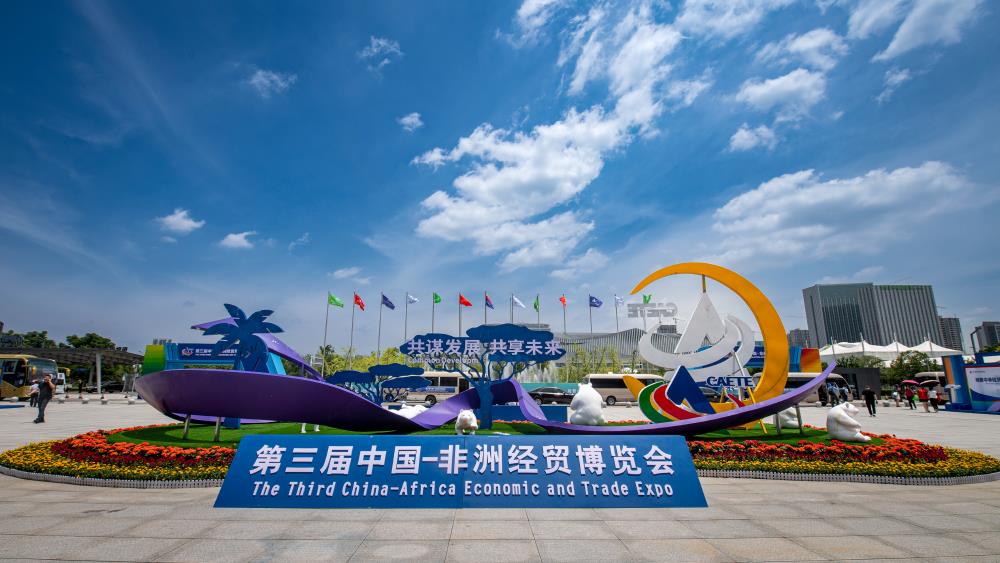 Strategic Preparation: Revitalizing Exhibitions with Market-Driven Operation for a New Momentum
Inviting exhibitors is the top priority of the market-oriented operation of the Expo. Beijing Capital Group Exhibitions & Events was responsible for recruiting exhibitors for spaces spanning nearly 40,000 square meters, which accommodate financial institution zone, African enterprises, and commodity pavilions, Chinese enterprises and commodity pavilions, as well as outdoor exhibition areas. Through extensive efforts using various channels, we significantly strengthened our promotional and invitation campaigns, while also enhancing communication with embassies, consulates, and business associations. Beijing Capital Group Exhibitions & Events successfully attracted approximately 750 exhibitors to participate in the event after over four months of dedicated work. The exhibition venue boasted a vibrant African ambiance, showcasing distinctive products such as coffee, cashew nuts, wood carvings, flowers, and gemstones. These items contributed to creating a warm and inviting atmosphere. Within the China Commodity and Outdoor Exhibition Area, participants could explore a wide range of goods and business opportunities related to cross-border trade, investment, finance, infrastructure, scientific and technological innovation, and more, specifically tailored for Africa. This established a cooperative exchange platform for Chinese companies looking to enter Africa, including Sinopharm, Cofoe, Sany, Huajian Group, Hunan Agricultural Group, and China Southern.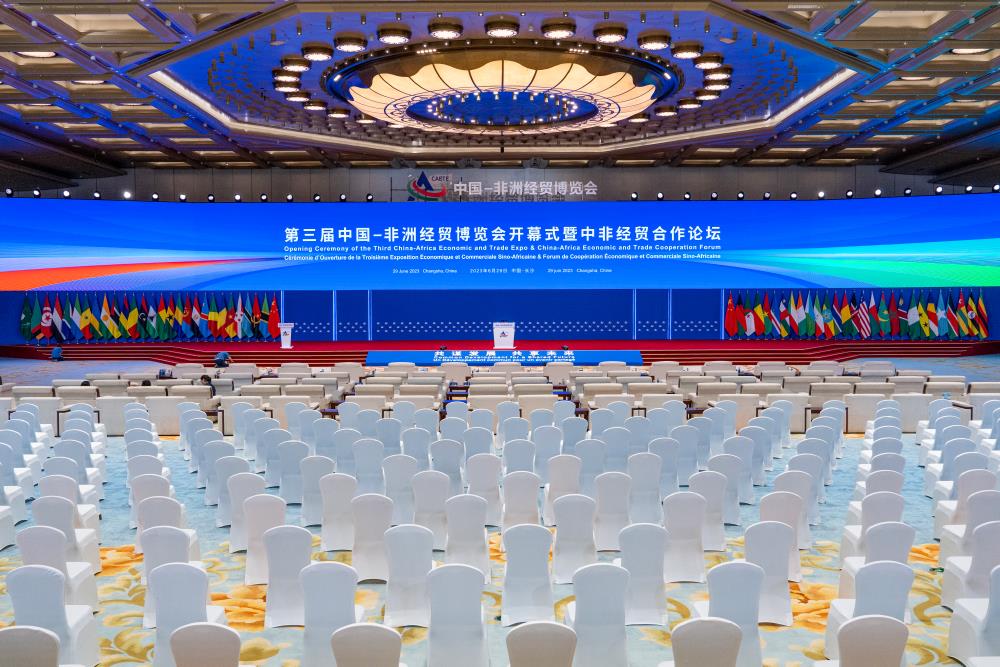 While effectively recruiting exhibitors, Beijing Capital Group Exhibitions & Events has made comprehensive efforts in market development, visitor invitation, and supporting activities to infuse the Expo with a market-oriented dynamism. The Market Development Team successfully established partnerships with 24 enterprises and secured sponsorship exceeding 20 million yuan. They also arranged various physical sponsorships for the venue, reaching an all-time high in total sponsorship. Through market-oriented approaches, Beijing Capital Group Exhibitions & Events extended invitations to over 8,000 purchasers and professional visitors, hosted two high-end forums and organized more than 20 new product launches and business matchmaking activities. Distinguished guests including ambassadors, ministers, counselors from various African embassies in China, as well as entrepreneurs, experts, and scholars were invited to participate in the conference. This created a highly efficient, pragmatic, mutually beneficial, and win-win platform for exhibitors, injecting fresh vitality and wisdom into China-Africa economic and trade cooperation.
Concerted Efforts: Gilding the Reputation for the Exhibitions With High-Quality Service
Through the hands-on experience gained from major exhibition events like the CIFTIS and ZGC Forum, Beijing Capital Group Exhibitions & Events has developed a top-notch business team characterized by sincerity, unity, capability, and efficiency. Throughout the Expo, this team demonstrated exceptional competence in managing unexpected situations, overcoming challenges, and delivering impeccable service. Their performance garnered high praise from event organizers, both Chinese and foreign guests, exhibitors, as well as the citizens of Changsha.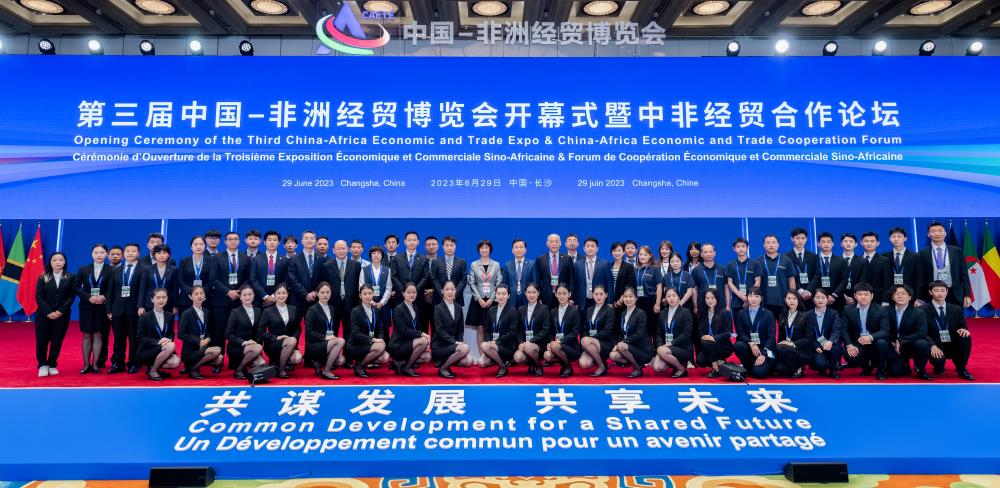 The Major Events Team efficiently organized the assembly, training, and rehearsal of the State Guest Service Teams from the Beijing Capital Group Exhibitions & Events, Diaoyutai North Star, and Changsha North Star in less than a week. These teams flawlessly executed their service duties for the luncheon and the Opening Ceremony. A day prior to the opening ceremony, it was brought to their attention that there was an urgent requirement to increase the capacity of the luncheon service. However, the State-Guest Service Team maintained calmly tackled the task with remarkable efficiency and professionalism, achieving successful completion.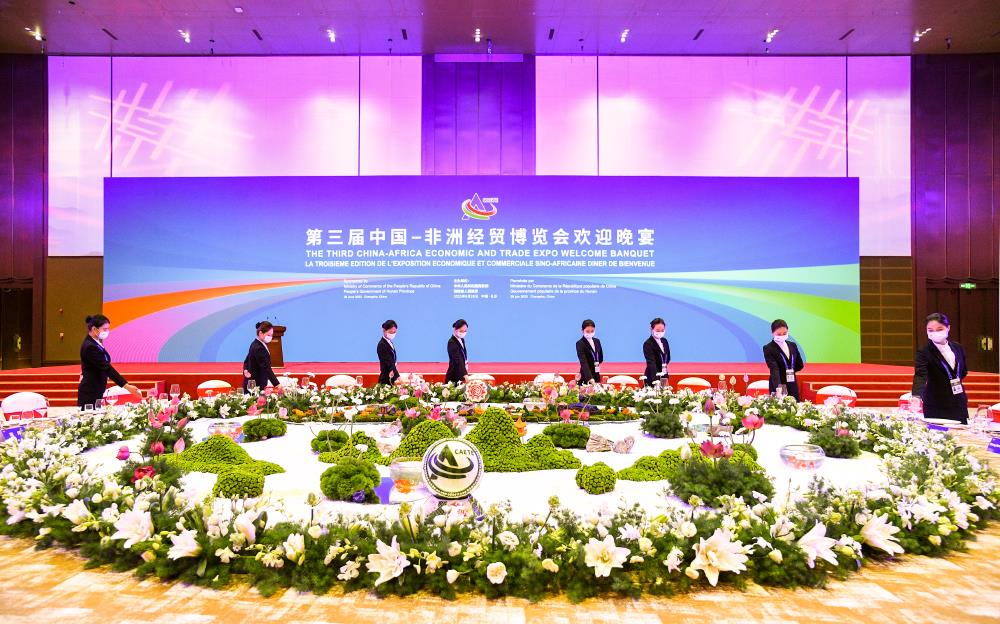 The On-Site Operation and Support Team at the Expo provided comprehensive professional services. When faced with various unexpected challenges, such as incomplete exhibitor registration information prior to the event, difficulties in managing the flow of facilities entering the venue, and last-minute adjustments to visitor entrance times, the team calmly and swiftly organized relevant local departments to coordinate efforts and implemented solutions within a short timeframe. During the public day when there was a sudden surge in the number of attendees, the On-Site Operation and Support Team demonstrated quick thinking by proactively assisting the public with on-site reservation services and guidance. Additionally, they thoughtfully prepared materials to prevent heatstroke for visitors. Their excellent efforts received high praise from the on-site attendees. Moreover, the Volunteer Interpretation Group provided interpretation services in five languages - Chinese, English, French, Portuguese, and Spanish - for exhibitors and foreign visitors at the Expo, garnering appreciation from a group of honored guests from Tanzania and the Hunan Provincial Department of Finance through four letters of thanks.
The success of the Expo owes much to the unwavering support from our wider team members. The management of Beijing North Star placed great importance on the execution of the Expo by holding several dedicated meetings to stay updated on the progress of preparations. During the pre-expo and expo period, Li Yun, deputy secretary of the Party committee and general manager of the company, along with Wei Mingqian, deputy general manager and Party committee secretary of the Beijing Capital Group Exhibitions & Events, visited Changsha to supervise and guide the preparatory work and attended the opening ceremony. During the crucial phase, Beijing Capital Group Exhibitions & Events effectively coordinated and deployed over 100 personnel from headquarters, new business companies, and affiliated enterprises to work in batches at the exhibition site. They received invaluable support from real estate groups and Changsha City Center. Notably, Changsha North Star International Conference Center and North Star International Hotel of Changsha, serving as the local base for the event, actively participated in every stage of preparation by deploying nearly 60 employees to assist various project teams. They also provided robust logistical support, including accommodation and office facilities, to the Chinese and African project representatives. Their strong support served as a solid and stable foundation for the success of the project teams.
We are learning and acting. The Party Committee of Beijing Capital Group Exhibitions & Events actively integrated the theme education of learning and implementing Xi Jinping Thoughts on Socialism with Chinese Characteristics in the New Era with the company's key initiatives. They wholeheartedly committed to the successful execution of the Expo, adopting an approach of regular teams and special teams. The scheduling and coordination mechanisms for major projects became more refined, highlighting the strengths of teamwork between local teams and appointed teams. The renowned "Beijing Service" brand continued to expand its reach beyond Beijing, leaving a lasting impression on the international stage.