The first round of the preparatory work for the Sibos2024 Annual Conference was held smoothly at the National Convention Center
Swift International Banking Operations Conference (hereinafter referred to as Sibos Annual Conference) will be held at the National Convention Center from October 21 to 24, 2024. On May 15, the first round of the preparatory work for Sibos2024 Conference was successfully held at the National Convention Center. Xu Xinchao, Deputy Secretary-General of Beijing Municipal People's Government attended the meeting and delivered a welcoming speech. Zhang Ying, deputy Director of Beijing Financial Regulatory Bureau, presided over the meeting. Li Jingyi, global head of Swift activities and Sibos, Sibos team, Beijing Local Financial Supervision Bureau, Beijing Communications Administration Bureau, Beijing Municipal Party Committee Publicity Department and other relevant leaders and heads of relevant units, as well as relevant management of National Convention Center attended the meeting.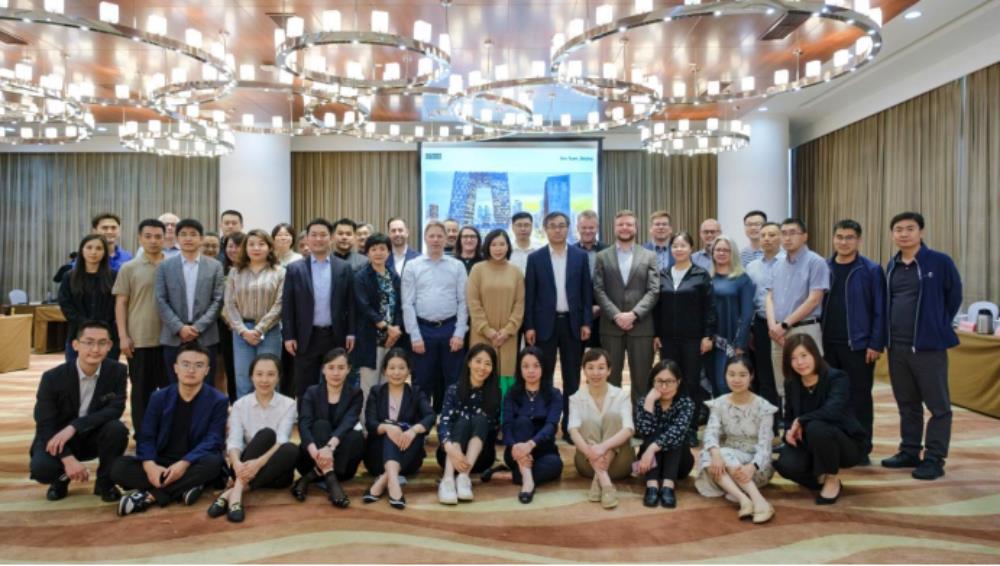 Xu Xinchao said in his welcome speech that Sibos2024 will not only be a grand event for global financial industry to gather in Beijing, exchange and cooperation, business expansion and image display, but also become another major achievement of Swift taking root in Beijing and expanding cooperation. Beijing is rich in financial resources, with numerous financial institutions and talents. As the host city of the conference, Beijing has the confidence and ability to host Sibos2024 and contribute a wonderful event to the global financial community.
Li Jingyi introduced the situation of Sibos in the past years, the main work plans in 2024 and the main partners of the team, and said that she was looking forward to the successful holding of SIBOS 2024 in Beijing.
Subsequently, under the guidance of the company staff, the Sibos team and the representatives of the Beijing working group conducted a field survey on the site of the National Convention Center, listened to the supporting facilities, streamline design and other guarantee work in detail, and gave high recognition to the hardware and software configuration and service of the National Convention Center.
Next, the Swift team will have a 5-day negotiation with the Beijing working group. The two sides will communicate with each other on such important matters as the implementation of site use arrangements, visa processing, hotel accommodation, network infrastructure, on-site and off-site security, transportation coordination, tourism promotion and volunteer services. As the host site of Sibos2024, the National Convention Center will promote the smooth negotiation of this meeting with full enthusiasm, professional attitude and thoughtful service of the whole industry chain, and contribute to the smooth holding of the conference next year.